Hey Honey I Shrunk My Differentiation: Death by News Feed
Is newsification and an obsession with newsfeeds taking over all things social?
Are all the sites you explore looking the same?
I don't think it will end well for many.
For me many of these tools/apps began in different places with unique missions, but they now all look the same.
My sense is they have denied themselves their differentiation.
When so many startup  decided to jump on news feed as a metaphor I thought we were set for trouble.
I wrote this headline maybe 4-5 months ago as an idea for a blog post and promptly forgot about about.
The Facebook announcement to refocus around news and the acquisition of Pulse by Linkedin jogged the memory.
Many have commented has Facebook has responded to look more like G+.
A while back, I'd noticed Klout had given up it's 16 part segmentation to classify your user style, which I liked,  chosing to focus on news instead. Kred followed with KredStory.
I was surprised to see Empire Avenue has also taken a conformist step to focus on sharing content, which was odd as EA had such a unique proposition.
Pulse, Zite and Flipboard are the ones defining this trend, with a healthy dose of Pinterest visualization and fluidity thrown into the mix (and a splash of Instagram)
They have been playing leapfrog and catchup, but it's still hard to find a consistent experience across all devices.
The trend for responsive themes have made so many blogs look like news feeds too, adding to the confusion.
Read it later apps have also added to the confusion by offering yet another unified ad-free way of consuming content.
Now add to mix Google's decision to kill off Google Reader and the foundation of news reader shudders.
We have yet more people thinking and focusing on news centric consumption. The idea of being both device and user aware is on the rise. Many titles have reclaimed their right to know their users by adding a connected layer on top of the regular G+, Twitter and Facebook logins.
Don't you think all these site look the same?
How do you choose to consume your news?
Do you feel any emotional commitment to any of them?
Can you explain the difference between all the different tools that look like social news feeds?
My sense is people will settle to use less tools, not more. Trying to differentiate yourself by looking like a newsfeed will get you  lost. You will simply get forgotten or overlooked.
Triberr is one app that has a unique spin on news consumption. They want to be the place bloggers consume, comment and share content – all via a collaborative tribal platform. They have argued for a while that RSS was dead/broken.
I'm a big fan of Triberr and I've written about their approach to collaboration before. I happen to believe in their vision and strategies for community building. If you blog then it makes total sense that you would want to collaborate and work with other bloggers and I see synergies in the consume, comment and share workflow that their new version makes even more evident. Have you tried Triberr? I know I've met some great people because of the platform.
Along with Listly, they also launch a new release on Monday 18th March.
What's going to make you loyal to any specific service?  Which do you use?
How do You Choose to Consume Your News?
Mar 17, 2013 - triberr.com -

19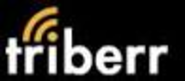 Triberr is a Blog Amplification Platform.
Mar 17, 2013 - zite.com -

20

Mar 17, 2013 - twitter.com -

25

Instantly connect to what's most important to you. Follow your friends, experts, favorite celebrities, and breaking news.
Mar 17, 2013 - facebook.com -

24

Introducing a fresh new look for News Feed – on mobile, tablet and web.
Mar 17, 2013 - plus.google.com -

24

Google+ aims to make sharing on the web more like sharing in real life. Check out Circles, Events and Hangouts, just a few of the things we've been working on.
Mar 17, 2013 - linkedin.com -

25

Mar 17, 2013 - empireavenue.com -

22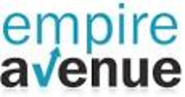 Social Media Rocket Fuel: Expand, Engage, Evaluate
Mar 17, 2013 - pulse.me -

20

Pulse takes your favorite website and tranforms them into a colorful and interactive mosaic. Experience it today.
Mar 17, 2013 - flipboard.com -

25

Your Social Magazine. Available for iPad, iPhone & Android.
Mar 17, 2013 - readability.com -

25

Readability is a web and mobile app that zaps online clutter and saves web articles in a comfortable reading view.
Mar 17, 2013 - instapaper.com -

19

Save long web pages to read later, when you have time, on your computer, iPhone, iPad, or Kindle.
Mar 17, 2013 - getpocket.com -

22

When you find something you want to view later, put it in Pocket.
I'm thinking this is madness and close to suicidal. Death by news feed. How about you?
Image Credit: pagedooley via Flickr.com and Creative Commons