The Best of Context Marketing, plus 50 Top Marketing SEO Terms
Have you  noticed the term Context Marketing getting attention  lately? Ironically people slip the word into conversation and give it no context. 99% of people who talk about context assume you know what they are talking about. That thought made me smile.
Read on Macduff. You will soon discover most people are not thinking about context, well not if you believe google search words.
Context is being used as a magic bullet. The new open sesame! It's no shortcut for engaging with real people.
I was curious to hear Robert Scoble and Shel Israel are writing a book "The Age of Context" for release in 2013. I am looking forward to their thoughts.
I've been tracking "The Post Information Age"  since 2003 so the notion of a "contextual age" is fascinating to me.  There's no winner yet for what term will be coined to represent the "post information age", but Age of Context, or Contextual Age would definitely be on the short list. I'm curious to explore what people really mean by "context marketing" and whether we are ready for it. Are we culturally on board with the idea? For this age is so much less about technology and so much more about people and being human.
I made a list of interesting posts on "context marketing" and began to read on the topic. I found one post dated 1998. So clearly, this isn't a new concept. Feel free to add posts you think are significant.
Context Marketing vs Content Marketing : Research
Peppers and Rogers coined the term "1:1 Marketing" in 1997, perhaps a little earlier than technology could really enable and certainly long before people were ready to experience context marketing.
We're all converging on content marketing as this deck explains.
As content marketing hits mainstreet,  context marketing is very much on the fringes. I sense forward thinkers are adding context to their existing content marketing strategy.
What's interesting about context marketing is not so much the idea itself, but more the cultural and technology shifts that have taken place. We can technically deliver an idea, but consumers need to be ready for the experience.
1:1 Marketing – Peppers & Rogers
Persona Marketing – David Meerman Scott (Tuned-In) & Pragmatic Marketing
Our slow and steady adoption of frictionless sharing – Facebook, 4SQ, Instagram etc
Mass Adoption of Smart Devices – iPhone/Android/Blackberry
Preference Graph in Real Time (via big data)
Context marketing is about communicating with an individual based on:
Where they are
Who they are
What they are doing
How they prefer to receive the information we're sharing
In some ways context is another way of saying preference/interest graph. This is the holy grail we all seek.
Ray Wang takes this thinking a little further in the list of Seven Dimensions of Context in this post, I turned them into a list. I thought it was a pretty neat segmentation.
Which ones do you think are most significant. Is he missing any?

An individual may serve as an employee, a parent, part of a community group, or other designation.
Understanding the relationships help brands and organizations understand a broader set of experiences that answer the question "Who and What".
Process helps determine flow and work order. Process answers the question of "How"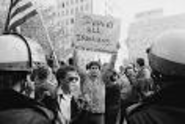 Sentiment seeks to understand how an individual feels about an issue. Sentiment answers one dimension of the question of "Why".

Intent anticipates future behaviour. Intent answers the second dimension of the question Why"

Time provides temporal information. Time provides related services that answer the question"When".

Placement by geo-spatial coordinates helps with narrowing geographic relevancy. Location answers the question of "Where"

While related to relationships, the role is different because it addresses eligibility. Individuals can play different roles among a wide variety of relationships.
I'm sure the real meaning of context will emerge over time, but I'm sure there will be a huge element of automation.
I'm not sure that's good, but it's a typical brand response to want to automate and scale the task of creating meaningful engagement with your customers and prospects.
Real deep human engagement comes from real deep human engagement. I'm not sure there is a short cut. I'm sure you can supplement  actual humans and that you can do it effectively, but don't expect to bypass the need that real people have to talk to real people.
As I researched, I got the impression Context Marketing was hot in the inner marketing circles, so I wondered how much of a mainstream search term it has become. How well adopted is the term? My hunch was right. It's far from mainstream.
There's 37 million searches each month that include the term "marketing".
Internet marketing comes top with 1 million searches per month!
Context marketing accounts for a mere 3,600 searches per month. Tiny, right! That's right at the bottom of the top 50 marketing segments.
Segments, niche's, variants and derivates of Marketing
1
internet marketing - 1 million monthly searches

2
telemarketing - 823k Monthly Searches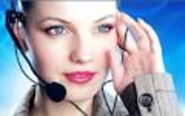 3
email marketing - 673k Monthly Searches

4
business marketing - 673k Monthly Searches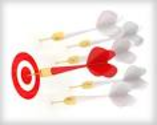 5
social media marketing -368k Monthly Searches

6
digital marketing - 368k Monthly Searches

7
search marketing - 246k Monthly Searches

8
direct marketing - 301k Monthly Searches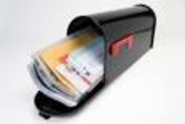 9
mobile marketing - 201k Monthly Searches

10
seo marketing - 201k Monthly Searches
11
product marketing - 201k Monthly Searches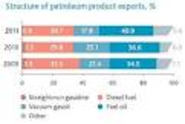 12
co-marketing - 201k Monthly Searches

13
blog marketing - 135k Monthly Searches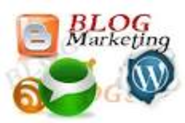 14
article marketing - 135k Monthly Searches

15
guerrilla marketing - 110k Monthly searches

16
mlm marketing 110k Monthly searches

17
brand marketing - 110k Monthly searches

18
video marketing - 110k Monthly searches

19
viral marketing 110k Monthly searches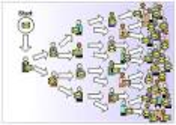 20
consumer marketing 90.5k Monthly searches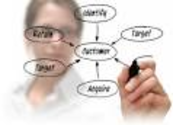 21
b2b marketing - 90,5k Monthly searches

22
relationship marketing - 74k Monthly searches
23
one to one marketing -74k Monthly searches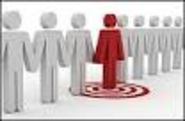 24
list marketing - 74k Monthly searches

25
local marketing - 74k Monthly searches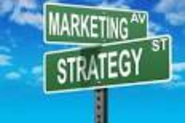 Persona Marketing didn't even make the 50. I added it for context.
So what do you think? Are we ready for Context Marketing?
Image Credit: 21496790@N06