Linking Blog Post Series is a Chore. Here's a Hack
There's good and bad with blog post series.
The bad news is it takes planning. You'll find it much easier to write a series if you start with than intention.
Ready for really bad news? Blog post series = link admin hell. The good news is there's a fix. The second bit of good news is blog post series help you get found.
Why Linking Blog Post Series is Hellishly Dull
Linking your posts gets exponentially more complex as your blog post series grows. Longer series are more valuable, but more complex to administer and create. This chart compares the effort required, based on the number of posts in your series, based on updating  each old post on the release of each new post.
Let me explain
The Traditional Approach to Blog Post Series : 3 Post Example
1st Post
2nd Post

Create your 2nd post (linking to 1st)
Update 1st post (and link to the 2nd)

3rd Post

Create your 3rd post (and link to the 1st and the 2nd)
Update your 1st post to link to the 3rd
Update your 2nd post to link to the 3rd
The more posts in your series, the worse it gets. Now imagine that was a 6 part series. 15 edits in total. Horrid, right?!
That's why people don't insert all the links. Too much effort right. It explains why readers don't find all the content in your series. In researching series I've found many bloggers don't make their series obvious to the reader. Don't make your readers work. Nobody wins.
If your audience can't find your content, your audience loses out and so do you. There has to be a better way.
The Simpler More Scalable Solution : Lists as Content
Create and name your Listly list
Publish each new post and add it to your list
Grab the same embed code for your list and paste it into each post as you write it
The work to add the second post is exactly the same as the work to add the 10th. It takes just a second. Much simpler and you don't need to edit any posts again. Here's the other posts in this blog series.
1
Blog Post Series Made Easy
Jan 30, 2014 - youtube.com -

177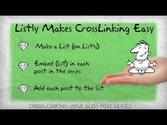 http://blog.list.ly/2013/07/09/21-reasons-blog-post-series-rock-plus-a-hack-video/ We love everything in serial form these days: books, movies, TV shows. Our life is becoming serialized. Series simplify our choice to consume content. We've learned from repetition that "series trump movies". There are many parallels between serial/episodic content and blog post series. Have you ever written a blog post series?
Sep 20, 2012 - blog.list.ly -

180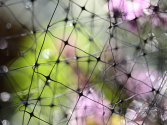 A simple metaphor.
A single blog post is like a "hook: vs a blog post series is like using a "net"
1st in a series of 9 blog posts
Sep 20, 2012 - ariherzog.com -

160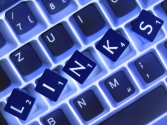 When it comes to blogging it's easy to slip into the linearity trap. It's easy to think about your story as the writer and not a reading or consumption mindset.
Blog post series are not for you. They are for other bloggers your customer.
Let me explain…
Sep 20, 2012 - nickkellet.com -

194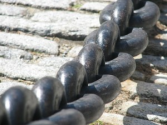 If people can't find the posts in your series, your audience loses out and so do you. Here's a really simple way to remove the chore of linking your posts
Sep 20, 2012 - waxingunlyrical.com -

154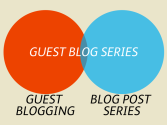 Blogging and guest posts can be combined and to good effect. So what's stopping you creating a roaming guest blog post series?
It's simply a Listly list that manages the whole process. I can go back at any time and extend and curate the list. The links between all the posts remains intact.
Your series can get found on Listly, on your blog and, of course, by organic SEO.
My First Blog Post Series
I first arrived at these conclusions after I created my first blog post series on The Wonders of Lists.
You can imagine my joy when I uncovered how painful it was to cross link a blog post series.
As the co-foudner of a startup that manages Lists, we make that process super simple.
ReWorking Your Bi-Products
Series-linking isn't the main goal of Listly. It's a free side benefit. I loved the book ReWork from 37 Signals Co-Founder Jason Fried. In that book Jason extols the virtues of reusing your waste. Exploit your bi-products. I think it's an awesome piece of advice and something I look for at every opportunity.
So have you ever written a series? What's stopping you? Go rework some of your old series. Give it a try.
Image Credit: bknittle