Can Consumers Help Brands Win Control & Reach with Living Media?
I recently explored paid, earned, owned and shared media in this "Soup and Glue" post. As a consequence I've been asking what's next? Can shared media be redefined or does it need to be replaced or supplemented? I'm sure I'll return to that question in subsequent posts.
I found these inspiring slides by Michael Pranikoff, Global Director, Emerging Media PR Newswire and they got me thinking. They certainly validated a lot of my thinking, but they also asked new questions. They are well worth a look. There's some great content on the need for the merging of silos.

I've really liked  the idea of slide 34 . I believe Michael adapted/inverted the idea from Daniel Goodall. I think this is a valuable tweak to the model, as the goal for such a chart should always be to be in the top right.
What type of media gives you reach and control?
Isn't that the question brands should be asking?
So what would a media look like that would give you control but also reach? How could a controlled media give you optimum reach? Reach comes from other blogs, other news sites, social sharing etc. Reach comes from making it incredibly easy to share and reuse your content. If you don't make content easy to reuse, you know people will copy it or adapt if for their own purpose, just like I've done here.
The current model for slideshare doesn't support that kind of collaborative adaption. What would collaborative storytelling really look like?  What if you could re-mash and reuse existing content in a way that didn't force you to copy and force you to break a connection to the source? These are interesting questions and an opportunity for someone to displace slideshare.
We think of Listly as Slideshare or YouTube for lists, but with the twist that a single list can accept content from many contributors and that a list can evolve over time. In the context of media, Listly lists are very much a new type of "Living Media".
I extended Michael's slide to include this new category. It extends to occupy the prestigious slot on the top right where control and reach can be maximized.
Brands get media. Media is how brands scale. To articulate your value to a brand you need to tell your story in the context of media. This led me to begin exploring paid, earned, owned and shared media.  It's a space that's clearly shifting and evolving right now.
I believe living media is a place where consumers and brands can engage as equals.
My belief is simple, people (as in consumers and bloggers)  share, embed and promote stuff they care about. To quote a prior post that asked "Will Passion be the Metric of the Future?".
Passion is promoting. Passion is the new permission. People give permission to brands, ideas and beliefs to enter their brains.
Consumers care about their passions. Consumers care about caring. You need to speak to your customers' passions or provide some value on their journey to explore their passions. People don't care about brands per se, they care about brands that support them in their journey. Consumers care about what's in it for them – we all do. It's my view that living media helps consumers achieve their goal.
Two things are clear to me right now in the context of List.ly
Control: Listly brings control to a brand. If a brand builds a social list on Listly, they are inviting input and ideas from their community, but ultimately they control the content. They can moderate which ideas make the list. Despite how you may tell a brand that social media is about giving up control, brands are simply more drawn to options that leave the controls in their hands. I guess it's human nature.
Reach: Listly brings reach to your content along three dimensions (on Listly, on your blog and on other blogs). This model is much like YouTube and Slideshare, but there's a twist.  All this helps you get found.  The twist is that when you embed a list, you receive 100% value for the text in the list in your blog (if you use our WordPress plugin). That's a big win. From my experience, most people don't know that embeds/iframes don't give you any SEO value on your blog. Google actually ignores iframes and script tags. With Listly, you ensure that this doesn't happen and that you have more opportunities to be found.
I've given examples before of the reach/view/impression amplification that Listly can deliver.
Above is a chart of a graphic I used on this original post to explain how Listly amplifies brand exposure. I've refreshed the numbers. Between July 31st 2012 and 20th Jan this list's views jumped from 24k to 47k. The amplification grew from 24x to 47x. Amplification is measured compared to how many times the source blog post has been viewed. I've then indexed that number against views on Listly and views on other blogs that have also embedded the list.  That gives you a sense of the power of amplification.
This list has been embedded many times as you can see:
Today we expect the content we publish to remain static, but that's just a function of history. As media evolves so will our expectations.
Lori Kozlowski in this Forbes post talks about "Living Media", a term Ptch.com use to describe themselves. The video in the post explaining Ptch shows how content can be repurposed and re-mashed and republished. Today we all want to share our own perspective. We are all producers, creators and curators. I quote Ed Leonard, CEO of Ptch and former CTO of Dreamworks from the Forbes post as follows.
 "Right now when you watch a video on the web, you can't really change it. If you really like it and you want to do something that's kind of like it but reshape it a bit, you're kind of stuck. You have to go remake the whole thing, which is a real investment of time."
I also highly recommend watching these two videos by Jonathan Mildenhall, Vice-President, Global Advertising Strategy and Creative Excellence at The Coca-Cola Company. He talked about fluid content and liquid media, which really supports the notion of evolution, listening and conversational media.
1
Coca-Cola Content 2020 Part One
Jan 21, 2013 - youtube.com -

62
The media landscape is a very different beast today than it was even 5 years ago. Then agency-led television commercials dominated how we channel our marketi...
2
Coca-Cola Content 2020 Part Two
Jan 21, 2013 - youtube.com -

52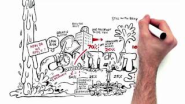 The media landscape is a very different beast today than it was even 5 years ago. Then agency-led television commercials dominated how we channel our marketi...
Beyond Ptch and Listly, Storify is an other example of republishable media. Your story in Storify can evolve over time. Content curation tools fall into this category – tools like Scoop.it and Paper.li all act to republish content, typically on a daily basis.  All these tools offer control and reach. They are all strong examples of living/liquid media.
Reuse isn't new, reuse is the norm. Reuse is our expectation. Reuse is not pure copying. Reuse allows you to add context and insight:
I'm not sure if the term that will emerge will be living media or liquid media, or perhaps one of the following terms.
Agile Content / Agile Media
Living Content / Living Media
Real-time Content / Real Time Media
Contextual Content / Context Media
Communal Content / Communal Media
Me Content / Me Media
I like the term "living media", but I love the concept of what it empowers far more. I think the name is up for debate, I sense the media category is new but will emerge to be clearly understood.
So how do I define living/liquid media? I've taken a first stab at defining it here. I'm sure this will evolve with feedback and input
Living/ Liquid Media Defined
1
Living Media changes over time to stay current and to retain is value
2
Living Media self optimizes to retain its own utility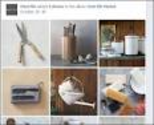 3
Living Media can travel (as a shared link) or be nomadic (it can exist in one or more blogs)

4
Living Media is alive inside a blog post or a web page or wherever it is consumed (eg. apps or email)

5
Living Media attracts engagement and input from those who care about its topic/content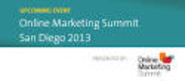 6
Living Media experiences a network effect (More embeds. More contributors and more content attract more engagement)

7
Living Media can evolve and brand a personalize
8
Living Media is context in action
9
Living Media can adapt and adopt to the reader

So what's your thoughts on achieving reach and control? What's your reaction to living media? What's missing?  What other examples can you think of?
Image Credit: tomtolkien