The Paradox of Sharing: The more we share, the more we share
Sharing is all the rage. Making sharing frictionless is Mark Zuckerberg's goal for Facebook and I think he's well on his way.
The digital age and the rise of social media seems to have trivialized the act of sharing. But has it really?
Does frictionless = Trivial?
Did sharing used to carry more meaning/value when it used to take more effort?
Social media has made it so darn easy to share. I wondered if easy sharing has devalued the experience. Do people perceive sharing differently as a result? I sense the opposite is true, ie people value it more.
We share more because we get more feedback about what we share.
Frictionless sharing has added a feedback loop that was missing.
We output a stream of content. We "like" our way through life. We consume and feel compelled to share. We share our own stuff (we are the share producer) and we re-share other people's content (here we are a prosumer – a producer and a consumer).
Sharing is a reciprocity economy. Tools like Triberr and Gaggleamp are proof of that.
When we prosume, we amplify and we validate. We add social weight and significance to content.  I question if we spend enough time adding value to what we share.
I notice people who spend more time on their sharing. Being human gets noticed. Brian Vickery is a great example. He shares as a producer and a prosumer. Reading his timeline, you get a sense of who he is and what he likes and you probably have a good idea of what a conversation with him might be like. I've never seen him share my content without adding a comment. That matters.
eg
Attention is our scarcest resource – The Paradox of Content Marketing: 7 responses to Social … goo.gl/ZiwNi via @nickkellet

— Brian Vickery (@dbvickery) December 22, 2012
Oddly being human doesn't take much effort. It just requires us to be authentic.
Do we see sharing someone else's content as supporting them or promoting our likes. I'm not sure we really think about this process. We are too busy sharing and consuming.
We also share our own original content. In this case we are a share producer. Here we are consciously curating our lives. We decide which photos to share, which checkins to make public. We control our own sharing settings.
We have become shockingly aware of which content is share worthy. Brands track this, but so do consumers.
I was at a party recently and people were quoting their maximum number of likes on Facebook. Not a thought of brands. This was consumer talk. People talking about shares as a measure of interestingness in their own lives.
This share activity was driving behaviour as people snapped photos and talked about changing their avatar and their cover photo. People were motivated to see their personal shares and likes rise.
I bit my tongue and listened with intent. This was an insightful moment.
The training hamster wheel of Facebook is at work again. We are being trained for the reward of a share/like.
Did someone emails us?
Did we get an SMS
Did we get tagged in a photo?
Did we get an invite?
Did we get a like?
People are addicted to feedback, so much so that if drives our behaviours.
Sharing is infectious. Sharing reinforces sharing. The possibility of sharing changes our thinking and increases our willingness to share. At my party, sibling rivalry was driving content creation to drive sharing with an eye on getting maximum "likes". Likes are the simplest form of sharing – we often forget that.
Today just about any action in a social app can lead to more sharing and more liking. We've recently wired up voting, adding and commenting on Listly to be shared via Facebook. There is no question it drives exposure.
My party experience led me to conclude that the more we share, the more we share. It is a reinforcing cycle.
I was reminded of The Paradox of Choice – where people crave more choice, but ultimately we choke on too much choice.
I also wrote about the Paradox of Content here I talked about the excess of content.
Sharing is content. Sharing leads to excess which leads to filtering. The metrics of likes and shares give us all feedback so everyone knows what works – consumers and brands alike.
Sharing success and sharing failure leads us all to change our behaviour. We all just want to be liked. We all want to be interesting. That's why we all share images more than text. Feedback tells us images work better.
The Paradox of Sharing is that we seek out more sharing, yet ultimately we send and receive too much. We cannot regulate our ability to share. We cannot process the volume of content that is shared, so sharing ultimately becomes too much.
Facebook actively tries to manage overload. Twitter leaves it to you to sift and sort, as goes Google.
It's going to be interesting to see how we evolve to cope with excess sharing. Will we output less? Will we kill the socialness of social media in the process?
Sharing is a social exchange. Sharing is a gift. Shares are given and received. Sharing is rewarding. Sharing is validating. Sharing forms memories and makes connections.
Sharing is self expression. Sharing is a reflection of your preference graph.
There's a lot to think about. The anthropology of sharing. Sharing and frictionless sharing are changing how we experience and consume the world.
Sharing is a group coping mechanism. We share to help us filter. We share to help others like what we like.
I wonder how hard we think about what we like?
Do we share what we think people will share?
I often thing about this from the brand perspective. How shareable is my story, but my party conversation made me realize just how much consumers are learning and responding to sharing and liking behaviour.
That's an epiphany for me. Brands and consumers want the same thing. More likes.
Like it or not people are influenced by likes. People follow the numbers. You can dump all over influence but it's becoming more and more self fulfilling.
People with more friends can get more likes. We know they are not real close friends. Dunbar's 150 number still holds, but social sharing does not require deep effort or connection. It's frictionless networking.
Sharing digitally is a learned behaviour. It's highly reinforced.
People have always shared and collaborated, it's how we survive.
We shared by word of mouth, but that gave us little or no feedback. We could share a story and not know that it was truly viral. We had no metrics. We had no gauge of the social spread. We could not learn from the feedback we didn't get.
I think my biggest takeaway from this was just how much consumers love metrics just as much as brands.
Why do we share? That's something I want to explore more. I liked the video Google's Oliva Ma featured in this list.
Why do people share content, ideas, conections, photos, experiences?
1
TEDxMarin - Olivia Ma - Why Do We Share? - YouTube
Dec 14, 2012 - youtube.com -

148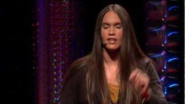 Olivia Ma is YouTube's News Manager. She develops news-related products and programming initiatives and works closely with both news organizations and citize...
Dec 15, 2012 - slideshare.net -

170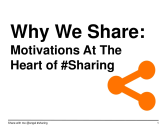 User Experience Designers are increasingly asked to design for social engagement with features like following, commenting, and the critical piece of the viral w
Dec 14, 2012 - ignitesocialmedia.com -

170

A lot of great marketers make lousy social media marketers. Most of the time they don't even know how bad they are at it, probably because they've been so successful in some other kind of marketing (a
Dec 14, 2012 - psychologicalscience.org -

190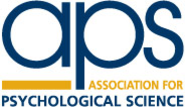 People often share stories, news, and information with the people around them. We forward online articles to our friends, share stories with our co-workers at the water cooler, and pass along rumors to our neighbors. Such social transmission has been going on for thousands of years, and the advent of social technologies like texting, Facebook, and other social media sites has only made it faster and easier to share content with others. But why is certain content shared more than others and what drives people to share?
Dec 14, 2012 - mervi.helmikuu.net -

170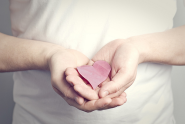 When you ask how to get folks to share your blog posts, ReTweet your Tweets, pin your pics and so forth, you are asking the wrong question. It's not about how, it's about why.
What you really need to
Dec 15, 2012 - learning.blogs.nytimes.com -

184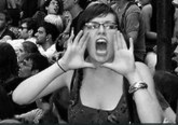 What compels you to share photos? How do you share them, and with whom?
7
Rachel Botsman: The case for collaborative consumption - YouTube
Dec 15, 2012 - youtu.be -

194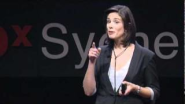 http://www.ted.com At TEDxSydney, Rachel Botsman says we're "wired to share" -- and shows how websites like Zipcar and Swaptree are changing the rules of hum...
Dec 15, 2012 - slideshare.net -

150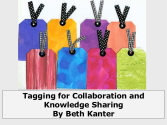 This is my powerpoint for my Extension Session All sources and referencs can be found in the presentation wiki http://nptag.wikispaces.com/ If you have a slide
Feb 08, 2013 - bynd.com -

192
We just wrapped up our Science of Sharing event in London this evening. This event was the culmination of research by Beyond, Lexis, M Booth and Redshift all Next Fifteen Communications companies.How has social media changed the way consumers make purchase decisions? We asked 1,500 UK consume
I've been collecting posts that explore why we share to understand how sharing is changing. Feel free to add suggestions and comments.
Why do you share?
What's in it for the sharer (the share producer)?
What's in it for the share recipient (the share consumer)?
These are interesting questions for another post.
How uninspiring Facebook would be if the like total was not displayed. Facebook does an awesome job of closing the loop on social exchanges.
Facebook makes us want more rewards.
Do you think we share too much. Do you believe in the Paradox of Sharing?
Image Credit opensourceway via Flickr.com and Creative Commons