Stop Sign Mindset: 11 Ways to Change Your Thinking in 2013
It's time.
It's time to stop stopping. Don't stop yourself, let go.
It's time to start and enable tomorrow.
It's time to wisely pick the metaphors you embrace.
Dec 20, 2012 - nickkellet.com -

61
Follow your own thinking. Create your own following. Curate your ideas. Be creative. Be Curative. Lead. Show and give direction.
Dec 20, 2012 - nickkellet.com -

63
Dec 20, 2012 - nickkellet.com -

74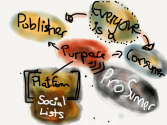 Start creating: become a producer not just a consumer
Dec 21, 2012 - nickkellet.com -

73
Find your voice. Share your mind not just links. Welcome the lurkers.
Dec 20, 2012 - nickkellet.com -

83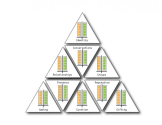 Be generous. Share what you find and what you know. Focus on making connections from and through and because of what you find. Be the hub that ideas and energy pass through.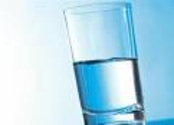 Stop knocking down ideas. Build up people and their ideas. Shine the light on the possible not the impossibility. People don't need help talking down their ideas, they need help building them up. Be the inspiration.
7
Stop living in the past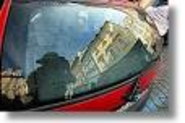 Stop looking back. Embrace, predict and shape tomorrow. Be the future. Define tomorrow's culture. Don't look back to convince yourself of what's not possible. Change the rules. Start now.
8
Stop extinguishing other people's passion.
Ignite their fuel. Find their element. Bring people to your inner circle. Shine a light on each person's special gift. Embrace people for what they have. Build a jigsaw of talent. If all you find is holes, you have nothing to create from.
9
Stop begin guarded and defensive
Be open. Be vulnerable. Embrace a new outcome. Listening is how we learn. Consider that you might be wrong. Why do other's find friction in your ideas. How can you embrace what they see, while honouring what you believe? Find the path.
10
Stop making people wrong.

Find the value in their idea. Hear and honour their perspective. Find our why they think what they think. Keep asking why until you find common ground.
11
Stop ignoring the unseen & the unheard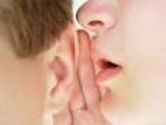 Seek out the unsaid. Too often we focus on what's visible and what's said. Reach out and find new voices to keep your conversations fresh. Wait and let the quit and the considered fill the silence.
Don't let your vocal colleagues fill the void.
Do you ever look to see what's stopped happening? Who's just turned silent?
How about you?
What will you stop in 2013?
What will you start? What will you ignite. Who will you inspire. Who will quote you as a source of inspiration.
It's time to stop being a consumer and accept that everyone can create. Everyone can be a producer.
How will you create your destiny in 2013? Right now I'm thinking about #mythreewords for 2013 inspired by Chris Brogan. My three words of 2012 were I Love You.
If I haven't done so yet I aim to come back to this list and write a blog post on each item in the list. Some I have ready done. Some are in draft and some are just floating as ideas in the ether.
What are you going to stop stopping in 2013?
Image Credit: dwrose