In 2013 Let's Be Worthy Together – #MyThreeWords
Last year was my 1st time at #mythreewords. For me these posts highlight your path as you step into the unknowns of the year ahead.
In 2012 picked "I love you". And when you look back, if you did as you said, rereading your post from last year should give you a huge sense of self-worth and accomplishment. I look back on 2012 and feel I lived up to my three words.
Self applause over. Time to move on. You are only as good as your next three words.
Trumping or matching my three words in 2013 is going to be hard. The storyteller in me won't let me write three words that don't say something in and of themselves. It's more memorable for me. I'll never forget my three words. It's much more fun to write.
So 2013 is all about "Be worthy together"
Be:
In 2013 I want to focus on being me, moving beyond "I". I want to learn to be more open and to be more present. All this internet makes us very distractible. I want to be comfortable in my own skin and be comfortable in the moment. I want to be more expressive.
Milestones are great but I want to "be" more with my journey. You can't miss passing a milestone, but you can fail to notice and enjoy the journey.
I learned I'm way more private than I thought. I share my ideas, but I don't share very much publicly that's personal. I'm still figuring out why. I want to learn to be comfortable sharing me. I need to lean into my own discomfort.
For one, I'd never normally share photos like the one on the right – Steph and I have been becoming more than good friends  since #sobcon in Portland. Plenty of people know, but I've not actively shared this on Facebook or elsewhere. Steph is an active sharer of all things personal and was surely sent to help me grow.
I'm not quite sure why I tend to not share personal things. I guess starting to share them will help me figure it out. One thing I've learned is that we all have our challenges. Social media is an interesting mix of people. Sharing lets us learn that.
I took a Myers Briggs test this year for the first time. Steph nudged me into it. So I thought I'd share. Taking it was another baby step. I've always avoided this kind of thing. I've always felt they were invasive. Richard Taylor made me take a similar one when we worked on the branding for my site. I cringed but complied. So here I am packaged in 4 short letters.
ENFP – The Inspirer

Extravert(56%) iNtuitive(25%) iNtuitive Feeling(50%) Perceiving(22)%

You have moderate preference of Extraversion over Introversion (56%)
You have moderate preference of Intuition over Sensing (25%)
You have moderate preference of Feeling over Thinking (50%)
You have slight preference of Perceiving over Judging (22%)
Returning to my Myers Briggs profile description once in a while will sure help remind me what I need, what fuels me and what drains me.
Worthy:
The motivations for sharing have recently become worthy of my attention. I'm not long back from Social Curation Summit in LA. One of my big event takeaways was how just about everything begins and ends with a share. What does it take to be share-worthy? Getting to the heart of the motivations for sharing will help me greatly with my work on Listly in 2013.
Lurking was a big theme in my blogging in 2012 and I'll be exploring "sharing" much more in 2013. I really sense the meaning and practices of sharing are changing.
I just wrote a post on sharing culture and got a comment to say it was "Share-worthy". That comment tipped me to use worthy and not "share" as one of my three words for 2013.
Sharing what we know, who we know, sharing our journeys, sharing our feelings. These are all things I want to be share-worthy in 2013. Being share-worthy is an awesome goal, but I liked that worthy was a higher goal.
Rising through the noise is about being worthy – noteworthy, quote-worthy, share-worthy and trust-worthy. In a world of excess, attention is in short supply. You need to be worthy to earn and maintain people's attention for your ideas.
I've talked about the idea that together we weave a cloth of generosity. You can and should be generous with yourself. Brené Brown's work has taught me that. Beyond self, generosity to others is a way of being.
Sharing is about generosity and being useful. That's very much my mindset as I head into 2013. I'm weaving myself a bigger cloth or rather our cloth, which leads me nicely into my third word.
Together :
Togetherness brings us meaning, connection but also scale. Collaboration and working together are not easy to accomplish it takes trust and being trust-worthy. It's about sharing value and sharing your own community and your network.
It's about bringing your worth to and with and for your community.
You can work alone without interruption. Nobody need touch your solo actions. Working together requires others to want to work with you and you to want to work with others. Collaboration is optional. Being successful together is a lot about strategizing and picking the right route – it's very much about matching off what your bring and what others bring.
I've talked before about collaboration being a contact sport of approximate equals.
To me the word together is also about pulling together all the elements. Together is about thinking about balance – in work and in play.
I could use some more balance and perspective.
So that's my three words for 2013
Be Worthy Together:
I know Shyam and I have big plans for Listly for 2013 any beyond. Success will come from the achievements and connections made in 2012 and earlier. Success will also focusing and and not doing a lot of stuff.
Success is never overnight. Success is built slowly like a cathedral.The road to success needs to be a fun one to travel and you need to feel connected and a sense of camaraderie with your fellow travelers.
That's what "Be worthy together" says to me. It's a reminder that we need to collectively enjoy the journey. It's not a road traveled alone.
Make your journey fun, but make it mean something. I guess to paraphrase Chris from Impact Equation – Don't just make noise.
What are your three words?
Here's a collaboratively curated list of all the posts. If you don't write a post you can just write an entry and tag your three words. Or just leave someone a vote or a comment of encouragement.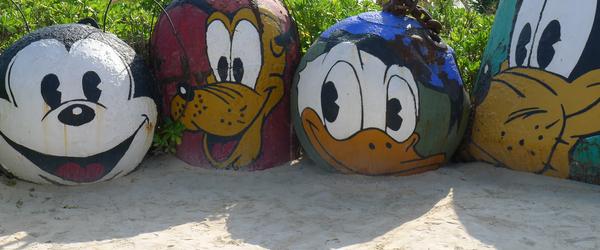 Image Credit:  ReciteThis.com