Empowering a Community of Local Experts
There really is something to the notion that you can't beat a local at their own game. Of course there is one way to trump a local and that's a crowd of locals. No single local can know everything, but together they are a smart bunch. Locals know the small stuff and it's the small stuff that matters. When locals help locals, big things happen.
What's more impressive is the locals don't all need to know each other. I've seen people help other people and in the process make friends and connections. I used to believe social media spread things randomly, but having seen the power of the social graph in action, I'm now really convinced of the ability to channel attention within any given locale.
To use Chris Anderson's expression: locals can "Shine a Light" of intense power. Locals have laser beam focus.
That's the lesson I've learned by way of the following locations.
Adelaide, Northern Ohio, Nashville, West Michigan & Kansas City
Dec 19, 2012 - theciviccommons.com -

51

Listly List - Top Doers (That's people who get stuff done) in Northeast Ohio - John Farina, Noelle Celeste--publisher, Edible Cleveland; co-founder, Cleveland Colectivo; co-founder, The Civic Commons, Megan Meister, the program director at the Stockyard, Clark Fulton, Brooklyn Centre office, Michael Christoff, architect @ Vocon, co-founder of Cleveland Design Competition, co-founder of PechaKucha Cleveland and, Jason Segedy, Executive Director at the Akron Metro Area Transportation Study (AMATS), the metropolitan planning organiz, Ann Mullin, my colleague at Gund!, Ari Maron, of East 4th Street fame. Economic development wunderkind., Tim Smith, head honcho, Community Greenhouse Partners, David Ruller, City Manager, Kent, Ohio, Phil Kidd, community organizer, Mahoning Valley Organizing Collaborative (MVOC), Eric Anthony Johnson, executive director, University Park Alliance, Marie Kittredge, Executive Director of Slavic Village Development, Beth Sebian, Liz Ferro, Founder and Executive Director of Girls With Sole, and Tim Donovan
Dec 19, 2012 - adelaidetweet.com -

53
Listly List - Your Favourite #Adelaide Tweeters - David Thorne - @27bslash6, Rich+Lingering - @RichLingering, Sarah Stokely - @stokely, @lalalauren, Andrew Coulson - @andrewecoulson, Liam Flanagan - @ljflannas, Matthew Abraham - @KevCorduroy, Becky Hirst - @BHTableTalk, Belinda Davey - @ohindiegirl, Mark Parnell MLC - @MarkParnellMLC, Josh Deegan Golf Day - @JoshDeeganGD, allaussiehiphop - @allaussiehiphop, hospital research - @hospresearch, Kamini Navin - @Kamtiger, and The Lunch Bar - @thelunch_bar
Dec 19, 2012 - ericjansinsurance.com -

44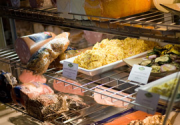 Listly List - East Nashville Food and Drink - The Pharmacy Burger Parlor and Beer Garden, The Lipstick Lounge, 3 Crow Bar, The Silly Goose, Gerst Haus, Sky Blue, Thai Phooket, Bailey & Cato Family Restaurant, Meridian Cafe, Pad Thai Kitchen, Dino's, Little Italy, Limelight, fooBAR, and Lee's Philly Cheese Steak
Dec 19, 2012 - collaboris.com -

51
The 'SharePoint Community Partnership' is an association of partners who are experts and very active contributors to the SharePoint community in some particular way. We have partners who offer SharePoint conferences, certifications and products as well as partners who are regularly speaking or blogging about SharePoint.
Dec 19, 2012 - eatlocalwestmichigan.com -

52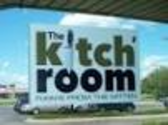 Listly List - Worth the Drive - The Rockford Corner Bar - Rockford, Michigan, Bostwick Lake Inn, Timbers Inn, Rose's Restaurant, Saburba, Salt of the Earth, The Grill House - Allegan, MI - Steakhouse | Facebook, County Seat Lounge, Seasonal Grille, Alley Cat Deli, Blue Water Grill, The Kitch'Room, Amore Trattoria Italiana, Olive's Restaurant & Bar, and Lindo Mexico
And when I compare these communities to other cases, it makes total sense. People don't see content that does not speak or connect to them. We have highly effective filtering devices inside our brains to reduce the volume of content we consume and care about. We have tunnel vision that focuses on what we care about.
I spoke about this at Social Cuation Summit last week and it clearly resonated with the audience.
Local lists don't spread beyond local because they are nothing more than background noise to anyone else. Tourists are an exception. Tourists become temporary locals, curious to find and share everything they discover.
Also speaking from experience, people who move to a city, also become passionate learners and sharers about their new locale. They are temporary tourists. Or tourists in transition. I know that's how I felt when I moved to Kelowna.
My prior post on meaning explored the notion that true meaning only happens when we share. Sharing validates our own human experience. This notion reinforces why locals care so much – sharing validates your own existence. Sharing makes their city matter. Who wants to live somewhere that doesn't matter. Nobody.
When it comes to local, sharing is a coping mechanism. I know I share what I know with a gift economy mindset. I don't need reciprocal information and reciprocal sharing, but I often get just that. I get back more than I put in. Sharing is a way to connect and a way to collectively filter the noise. The better content gets shared more.
A question I keep asking: What is a good Chinese restaurant here in Kelowna? I always ask that question, because I don't have a great answer.
When people vote and contribute to a list, they leave a little piece of themselves behind. They make an emotional investment. They become vested in it's success, so much so that they come back to check on it's progress.
With local lists the emotional investment is high. Local lists involve a high degree of self validation.
Research shows lists are both the most viewed content on the web and the most shared.
Sharing lists is easy. One link = many resources. Sharing lists is like sharing a buffet table or attending a pot luck. There is something for everyone. The more people that contribute, the more value the list includes. The more trusted it becomes.
People enter busy bars and coffee shops. We use people to filter. We use social proof every day of our lives, we just don't know it. Humans are built to collaborate and share. That's how we survived. Sharing is a coping mechanism.
As I connect the dots and as I talk to more people and share and combine more experiences, it's all beginning to make sense.
We all want people to love that we love, because it validates us. Local lists anchor us in our community. They let us share what we know and they also let us fill in gaps in our local knowledge.
Local lists make us smarter and they let us contribute to the collective smarts. We know that adding to such a list is a collective good. A civic act. We know by adding and voting we are contributing, or we should. Inside we do, I believe. We perhaps don't vocalize, we perhaps can't explain it, but inside we know.
Local matters.
After our experiences in Adelaide et al, we began to ask ourselves how we could reproduce this. The problem was at the time we were asking the wrong question. We were asking how can we grow Listly, we should have been asking these questions instead:
how can we become significant in your town?
how can we help your town feel more connected?
how can we support the community forming that happens locally and via existing social networks like Facebook?
So here is our first step. We made a list of lists that we've seen be effective in other areas, but now we need your help. We need your input on what's missing. What else should we include? What have your found that works? What lists would you like to make about local life?
Our featured lists on List.ly are covered in a blog post. This week's lists are all local
Image Credit: library_of_congress via Flickr.com & Creative Commons