The Art of the Ask: Make a "How to Help Me List"
Need Help Asking for Help?
We sometimes think asking for help is a sign of weakness. Actually, I'd argue that it's really a sign of courage. Being vulnerable takes courage.
Sometimes you don't need to ask. I've noticed that if you are helpful to others, people notice and appreciate your efforts. People see the work you are doing. Sometimes people just offer to help you.
Be Ready to be Asked : "How Can I Help?"
You need an answer. Multiple possible answers.
You need a list a of solid diverse, valuable possible actions people can perform to help that will help your mission.
Think about what people have that you value. Sometimes these things cost nothing to them. Sometimes they just need to be seen to supporting you.
So be ready to take up their offer. Be grateful, but also be positive and provide a clear actionable answer.
This is harder than it sounds, hence the need for a list.
Create Your "How You Can Help Me List"
The answer comes with preparation. Make yourself a list in advance.
In Listly's case here's some of the items on our list:
1
Can you vote and share other people's lists that you like

2
Can you embed a lists on your blog and engage your community's help on the list?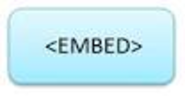 3
Can yo write a review on your blog (or suggest a friend who you know writes reviews)?
4
Can you make some personal lists that speak to your passions?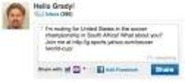 5
Can you use Listly to use in your work (get yourself a publisher key) and provide resources on your blog?

6
Who do you know that could use Listly for their Brand or Blog? Can you introduce us?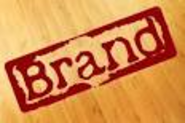 7
Can you form a local group to make lists for your community?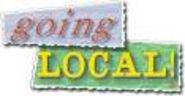 Size Your Asks
Just be aware that some "asks" take more time or more commitment or more trust. You need to right size you rask. Also have a really big ask in your back pocket. Perhaps you need finance. Be ready/willing to ask people to invest. Have a backup option too. Perhaps they can't help but they know someone who can. Leave people a graceful exit.
I also think its unwise to under utilize an ask. That's why size matters.
I've found it really valuable to think before you answer. Wasting offers of help is just dumb. Brainstorming your asks will take time. You'll also need to be creative. Poll your connections and your advisors. Other people will see it differently than you. Think about which asks are bigger than others. Sort them in order. Match the ask to the offer.
Don't ask for too much. You don't want people to feel bad and not act. You always want to be able to go back and ask for more, but equally don't under-ask.
Don't feel awkward asking questions in response to the offer. Explore what they are willing to do.
Some tasks can't be done twice.  So have some alternative asks to hand.
If everyone who offers does the same action it could also look staged. So have some variety.
Why Will People Offer?
That's pretty simple. Because they feel you have helped them. Or they see you helping others.
If you want to be asked, focus on being useful and helping others. We all have a finite amount of time we can allocate to helping, so let people be productive. Let people feel rewarded for their efforts.
Also ask people. Ask "How can I help you?" Most of all if you ask, mean it. People can sniff a faux offer.  If they fluff the question tell them to make a list.
What's on your help list?
Image Credit:  betsyweber