Invisible Advances: Lookers Look & Lurkers Lurk
What does it mean to be an onlooker? 70% of buyers have chosen your brand before you know their identity. Are you ready for that reality? How does our invisibility or anonymity change when we think about online (URL) vs real life (IRL). Do we think of lurkers differently than lookers?
Do we have a positive impression of lurkers. Are they Free-Loaders in our minds? Being a Lurker is far from free. Lurking is a time investment. We make lurkers work pretty hard. All that content skimming comes at a price. Of course you could work to simplify the like of a lurker. Forget Klout what your lurkability factor. How easy does your brand make it for lurkers to get close.
Just to level set, let's be clear we're all lurkers.
There, you can relax. We're all safe here in our shared anonymity. We all should have no expectations.
Lurkers has become a hip and trendy term. People know they are lurking. It's a badge that people wear with pride.
Window shopping for ideas, content, products or services has always been just fine. The internet should not change that. I know plenty of people want to go Cookie and IP Address mad. We can build technology to by pass that and consumers can hide behind a privacy shield.
We're simply playing an intimacy game of cat and mouse. Call me old fashioned I somehow like the romanticism of outing a lurker by fair means not foul. I don't want to tag you. You can declare yourself when you are ready. There's lots of ways to contact me. You can follow me on Twitter or Listly or sign up for my blog or make a list.
At #IMS12 I recall a stat

70% of the buying process in a complex sale is already complete before prospects are willing to engage with a live sales person – SiriusDecisions
Lurking is highly contextual. Our lurking preferences are highly niched.
We are insanely selective how and when we out our preference.
According Internet Culture,  1:9:90 is a ratio that describes our behaviour  A staggering 90% of us are lurkers. It makes total sense. We couldn't all contribute all of the time. It would result in chaos.
I've gathered a lot of research on lurking on this list.
Feel free to add other content if you follow the topic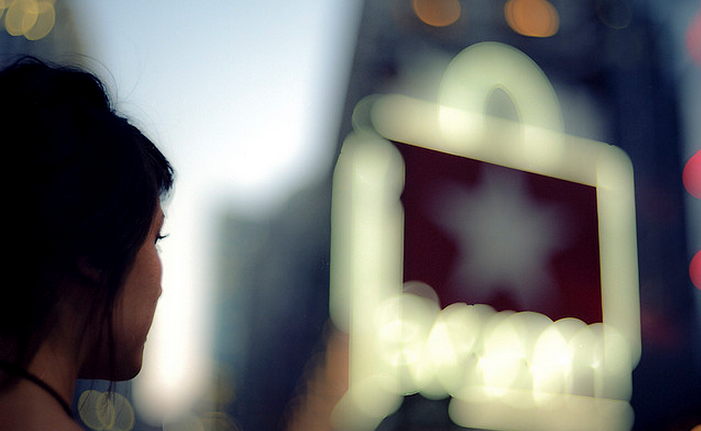 For those who consume, those who act and contribute help to filter the noise. Non-lurkers help lurkers sift through the noise.
That said, getting lurkers to de-cloak and engage is the goal of every marketing dude on the planet.
Just because it's our goal, does not make it the lurkers goal. Far from it. This is not about us, it's about each lurker and what they need. Delurking is simply a non scalable task. It's highly personal. Delurking is very intimate. It's trust exercise.
Every prospect arrives at your site knowing something different.
They each arrive with their own unique lifetime of perspective.
They come with baggage and we need to be ready, willing and able to accept them.
If you answer their needs, if you pique their interests, then you may just succeed in changing their status.
Wouldn't that be fun on Facebook to have a relationship status with each brand. "Just Lurking" would be the first and the default option. Liking a brand does not break your lurker's virginity. Facebook has managed to make that experience such a light touch that it carries no real meaning of value.
How many times do you hear people say "I'm just lurking". Oddly that's much more commited than "I'm just looking", which is in response to a direct approach like "Can I help?". We've all learned to thwart retail sales people. We cringe when we cut them off, but it just becomes a necessity of modern living.
People offer up "I'm lurking" when they crave an invite. It is the statement a lurker makes when in no-man's land. They way be willing to the join conversation, but they don't want to work too hard. They are giving you the tiniest thumbs up, the mildest signal of interest. You simply need to wave the white flag and draw them into a conversation.
Lurking is much more than the internet equivalent of "Just Looking".
In the real world we can decline people's advances. We can do that online too. We can bypass or decline people's attempts for us to sign up and capture their oh so valuable email address. We can sidestep the "Talk to an agent" option. We're adept.
You can ignore them in that moment when they say they are lurking, or make a joke. Have fun. Welcome them.
You can do it wrong. They can quickly withdraw.
Often all it takes is a simple welcome. They'll take off their jacket and grab a drink and sit down and join the conversation.
All we want is a word, a sound, a signal. As marketers, we want an invitation. We want to know the light is on, there's someone home and there's a spark of interest. That's all. Just a spark.
We use the metaphor conversation, because that's all we want. A chance to talk.
Lurkers can feel like free loaders, but let's be honest, we're holding the party in their name. We're here to entice them. Often times all the people that are talking are selling something. The real paying customers are often hard to spot. Conversation often takes place between vendors or experts. It's a funny little dance.
Lurkers are who we're targeting. It's just easier to admit that's our goal. Call a spade a spade. Name the elephant in the room and move on.
What do you feel when you lurk:
You are curious
You have question
You need information
You are just not sure
You don't want to spend all day.
You don't want to get trapped.
What do you feel when you are a lurker?
Discomfort
Ignorance
Curiosity
Impatience
Vulnerable
Needy
We always wonder if this is my sort of thing? Are these my kind of people? Am I making a good choice? Is this really what I need.
Often we lurk when we are preference forming. Preferences aren't born fully formed. They arrive in pieces and we assemble them like an Ikea shelf. When all the pieces fit, we come out and express a preference.
Think about how you came to pick your neighbourhood, your car, your Kid's school. It's very hard to tell an honest tale. We get our sequencing wrong in our mind. We cite facts when it's often emotion that got us looking for facts to back up and support our desires.
We only express when we are willing to share. That's an important line. Sharing is commitment.
The act of sharing a preference validates us as individuals. Sharing an experience connects us emotionally to the memory. It's like we make the moment more important. We are wearing a badge.
Sharing an experience is more than a like, sharing an experience makes it part of our story.
Sharing internalizes a concept and embeds it more deeply into our internal preference graph.
Sharing also possibly flushes out more friends who like the same things. We don't really want to like anything alone. We want our friends to be like us – for right or wrong.
So what is your brand doing to make your story worth internalizing? What makes you worth sharing? Why will your former lurker's friends want to care about you too?
Brands are the one that need to stop free loading. Loading stuff on consumers for free. Brands are the ones who's job it is to entice us and make us care. The onus and the effort here is placed firmly on brands.
Brands need to figure out their story. Figure out the layers. Don't tell the whole story. Find the hooks that entice the lurkers to ask for the next hook. Rinse and repeat.
Metaphorically brands are throwing parties and expecting people to turn up and participate. And there's too much talk about the brand's needs (to sell more product) and not enough about the lurker's needs (to solve problems).
Sure individuals chose to unlurk, but brands create the space that makes that works for us.
Brands fill in our knowledge gaps.
Brands show us how normal our needs are.
Brands prove to us that there are others like us.
What are you doing to let your prospects unlurk and dare to express a preference?
What are you doing to speak to the lurker? What are you doing to get more lurkers to ask that first question. What are you doing to make them want to share.
The lurkers call all the shots: make sure when they're ready to fire, they aim for you. Today they do all their homework before you even know their name. Be ready for their advances. They don't have to remain invisible.
Lurkers like it that way. We can embrace this reality or fight it.
I've no doubt in my mind which type of company will win. How about you? Do you think about lurkers enough?
Image Credit : vonschnauzer
PS I've written more on lurkers. Follow the links on this list.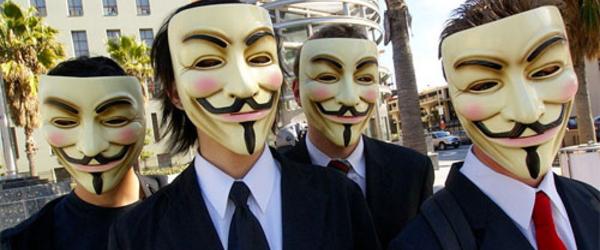 Feb 19, 2014 - blog.list.ly -

103
I thought about a venn diagram this week: Lurkers ∩ (intersect) Crowdsourcers. Is there an intersection? If not why not? And how? Let me first introduce the two terms for the sake of clarity. Who are : Someone who observes and consumes but does not contribute.
Nov 14, 2012 - nickkellet.com -

107
Lurkers exist everywhere. Lurking is how we learn. Lurkers is old news. Lurkers are the silent majority. Ignore them at your peril
Mar 24, 2013 - nickkellet.com -

135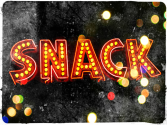 Your existing customer, your modern reader, your prospect: They are skimmers Hurried. Hassled. Commitment averse. They want snacks. Infosnacks. That want fast food for the brain. Don't take 500 works to make a point if 300 will suffice. You should know this. You skim. You guard your time. You like short sentences.
Nov 14, 2012 - nickkellet.com -

131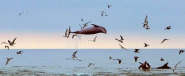 You need to be ready. You need bait. You need a hook! Blink and you'll miss a lurker. You'll miss the moment. You can entice lurkers to join your conversation.
Nov 14, 2012 - nickkellet.com -

109
We got to hear the Lurkers voice. If you follow my blog you know I love Lurkers. We got to talk to the people who didn't Listly and wouldn't sign up. Priceless
Nov 14, 2012 - nickkellet.com -

130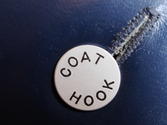 If you read my blog you'll know I gnaw on the lurker bone from time to time. My friend Kevin von Duuglas-Ittu has a unique perspective on lurkers and I'll probably misrepresent his view. I'm writing my take, not his! Kevin has yet to write a blog post on "Invisible Third Thinking", but this might just change that.
Nov 17, 2012 - nickkellet.com -

109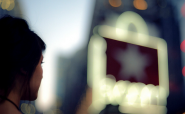 Internet Culture says 90% of us are lurkers. 70% of buyers have chosen your brand before you know their identity. Are you embracing this new model?
Oct 24, 2014 - blog.list.ly -

100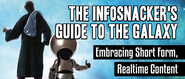 You can't fight the info-snacking culture. You can't fight the fact that today's consumer for the most part wants a self-service experience The 1% rule is the norm. 90% of people consume or lurk in any given situation. Are you experimenting with real time content or are you still thinking/acting like Guttenberg?